Kazan International Linguistic Summit would bring together researchers from 18 countries
Kazan Federal University will host the III Kazan International Linguistic Summit from November 14 to 19. Radif Zamaletdinov, director of the Institute of Philology and Intercultural Communication of KFU, told about this at a press conference in Tatar-inform.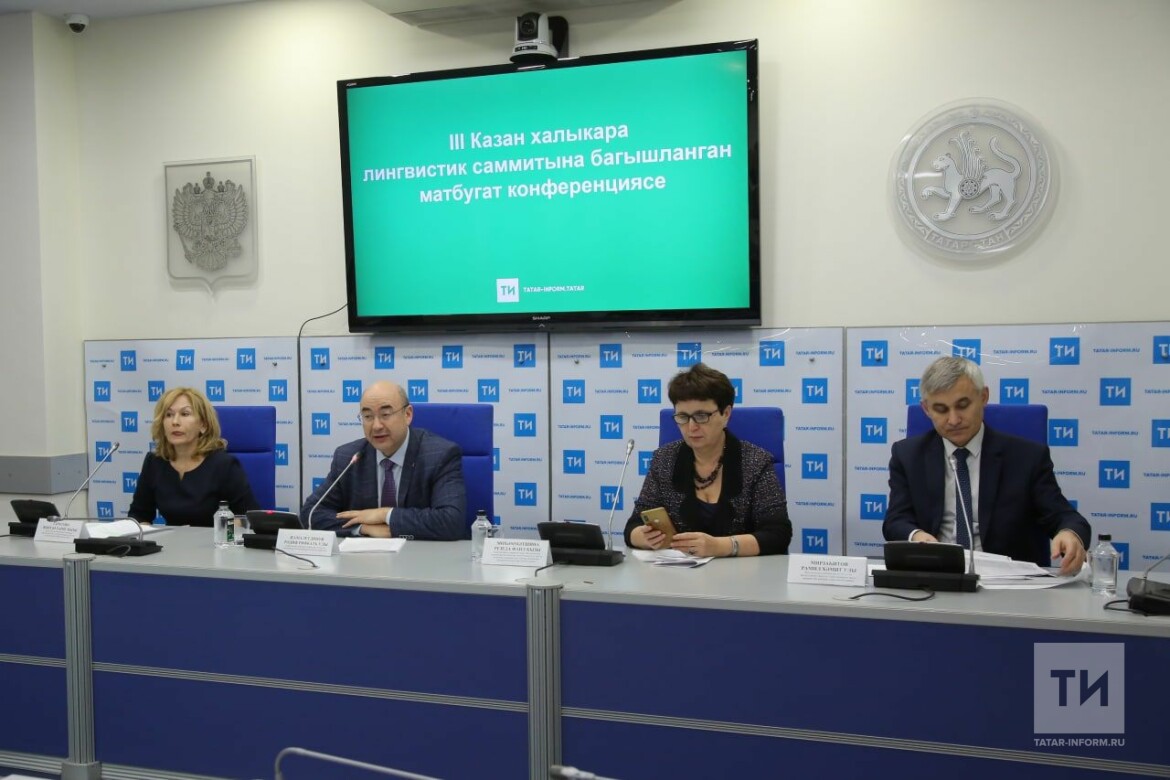 Photo: © Sultan Iskhakov / «Tatar-inform»
"For the third year in a row, we are gathering to discuss problems in the area of linguistics. Last year, the summit was held online and brought together about 600 participants from 28 countries. Russia was represented by researchers from 70 regions. This year, scientists from 18 countries and 65 regions of the Russian Federation, have come to participate in the summit," he shared.
The speaker noticed that this year the format of the linguistic summit has undergone some changes. Thus, two major events will be held within the framework of the forum: the conference "Modern linguistics: theory and practice" and the festival "Language trends and methodological innovations".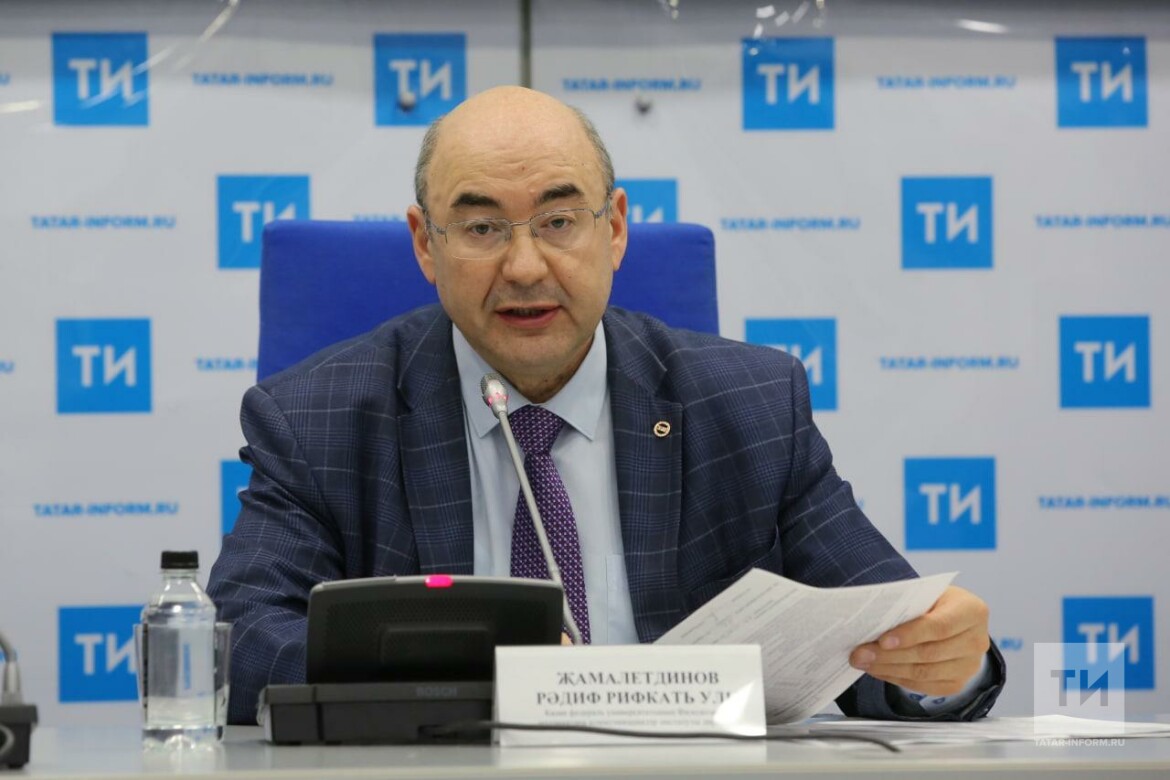 Photo: © Sultan Iskhakov / «Tatar-inform»
According to prof. Zamaletdinov, the International Scientific Conference will be held on the basis of KFU on November 14-16 and will bring together more than 600 participants from 65 cities of Russia and 18 countries of the world, including Azerbaijan, Belarus, Georgia, Thailand, USA, Israel, India, Indonesia, Italy, China, France and a number of other states.
"It turned out to be a very substantial program of the summit.We plan daily reports and discussions of scientific problems. We are pleased that the scientific community has shown interest in the event not only from Tatarstan and large cities of Russia, but also from other countries," Zamaletdinov emphasized.
More information: https://www.tatar-inform.ru/news/kazanskii-mezdunarodnyi-lingvisticeskii-sammit-obedinit-ucenyx-iz-18-stran-mira-5886256